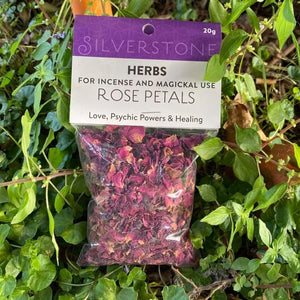 Love ~ Psychic  Powers ~ Healing
•Aids in bringing a true lasting love.
•Helps mend spats in a committed relationship.
•Bathe with petals while thinking a new love.
•Use the dried petals burned in love spells.
•Sleep with the petals to protect your dreams
•Carry in a sachet for protection against bodily injuries.
20g